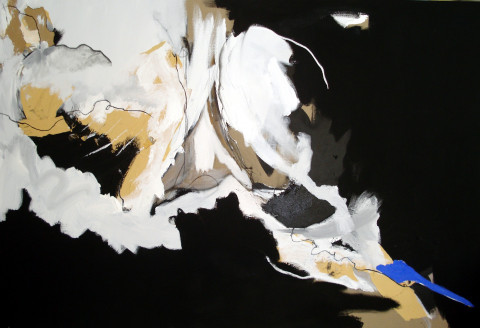 A contemporary French artist, Deborah was born in 1977 in Cannes.

After a DESS of clinical psychology, Déborah finally allows herself to fully explore his passion. It first deepens the mastery of the intentionality of gesture with drawing. Only then did she isolate herself in her studio to find herself free from all academic constraints.

The power of his paintings reflects her energy. Mainly inspired by the human body, Deborah. F gives us paintings with varied textures tending towards the abstract. Suggesting the traits allows him to project his state of mind, and to leave the public a freedom of interpretation. A violent painting that does not leave indifferent lovers of art. Each exhibition seems to be another universe, but always with her style and texture.
Whatever the theme she addresses, "dolls", "tales": she gives us a universe.

In Gallery in Holland, France and United States since 2003. In 2006, the Henry Clews Art Foundation offers her first retrospective.

Available art work