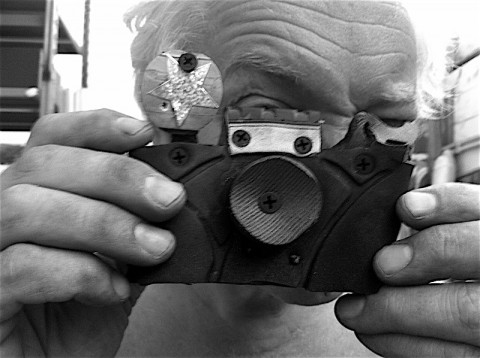 The transformation of a common object into a substance of art.

Serge Van de Put, Belgian artist, was born in Antwerp in 1958, and currently lives in Venice where he has set up his studio.

Through his travels, Serge discovers the ingenuity of the Africans, who give a second life to the tire; An indestructible material, which they use to make buckets, shoes ....

After having had his own advertising agency for several years, Serge has fun with this material to realize the portrait of an African. Seduced by the idea of transforming a usual object at the end of life into a substance of art, Serge seriously begins to work and tackles more important works.

Like the earth for a classic sculptor, he does a modeling job. Under the appearance of a playful work manifests a blend of a great mastery where nothing is left to chance. Each piece is chosen for its texture, drawing the work in a desired movement, thus breathing a soul to its creations.

Quickly noticed by the world of art, the artist enchains the exhibitions throughout Europe and his notoriety allows him to create more and more imposing works.

In 2009, he realized a life-size elephant, exhibited at the Venice Biennale, which is now part of the collection of the American Art Foundation of the "Castle of Napoule".

In 2012, a 10-meter-long dinosaur on the theme of recycling is acquired by the association of museums of Genoa for the port.

Serge Van de Put now lives in Venice, where he settles his studio. It continues to collaborate with European galleries, and feeds on projects increasingly ambitious.

Available art work