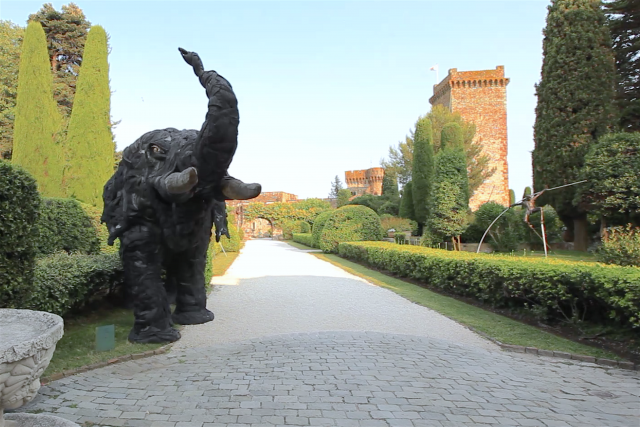 La Napoule Art Foundation is pleased to announce that Belgian sculptor Serge van de Put is the first recipient of the Prix de La Napoule, a Clews Fellowship. This prize was established this past year by the La Napoule Art Foundation and is awarded to an established sculptor who has demonstrated exceptional accomplishment in today's art world.

Van de Put stood out as a remarkable artist in both the Belgian and world art community. All but traditional, he believes that the artist not only has a mission to create, but to innovate. His use of materials such as metal, wood, and rubber created a dialogue about recycling and the second life of objects, as well as the aesthetic aspects of everyday items. He introduced the use of rubber into art by taking tires, clearly material that had another life and function, and recycling them into wondrous things of beauty.

His work carries an element of social critique; each piece is infused with his special sense of humor and irony. .

The Foundation has purchased one of his pieces entitled, "Dumbo," a giant elephant built entirely out of recycled rubber. This particular sculpture was shown in Venice during the Biennale in 2009. "Dumbo" now greets visitors at the entrance to the Chateau each and every day.